MyFleet Trailer Tracker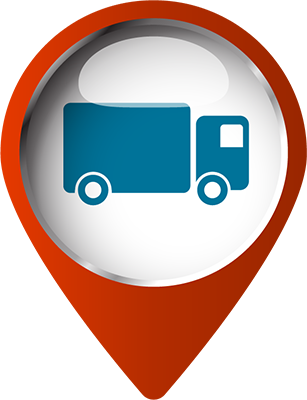 A reliable and cost-effective GPS device that will help improve the efficiency and
utilisation of your fleet whilst significantly reducing your operational costs.
MyFleet Trailer Tracker works on all types of trailers and can be mounted anywhere on a vehicle. Once the devices are installed and set up, simply log into our web-based dashboard to access your trailers:
Live location
A map with the live location and current status of all your trailers.
Track and trace
Where your trailers have been and the routes they followed.
Fleet utilisation
Trailer usage and total utilisation based on time, kilometres travelled and/or total days a trailer has moved.
Depots
Trailers distribution per depots and arrival and departure times. This will help identify which depots have too many, or too few, trailers on a location.
Chain of responsibility
Monitor the safety metrics of your trailers. For example, receive speeding alerts with all the data and location of the event.
Keep track of time
Our live data reports inform your management team when a trailer will arrive on time or send alerts when it is running late.
Valuable insights
A wealth of efficiency and utilisation data in customised analytics reports.
A GPS Tracker Built for Trailers
MyFleet GPS tracker uses the latest 4G communication technology. The tracker enclosure is IP66 rated for protection against the elements and powerful waterjets from any direction.
The MyFleet Trailer tracker can last for months when disconnected, thanks to an advanced power saving technology built into the device. You never lose a trailer again. Our device mounts directly on the trailer and has its own advanced battery system:
The battery powers the unit when the trailers are disconnected from the truck.
The battery recharges through the existing wiring of the trailer.
Trailer Types
The MyFleet trailer tracker is small, rugged and weatherproof. It works on all trailer types including:
Car Carriers
Drop Decks
Flat Deck
Refrigerated
Skel
Side Loaders
Tautliners





What Do You Get?
Simply login to MyFleet's web-based portal on your computer or smartphone to see all your trailers on a map and all your analytics reports, such as current status, utilisation and efficiency data.
Real-Time Visibility To Manage Your Entire Fleet
Quickly find your trailers
MyFleet shows you where all of your trailers are on a map so you never lose a trailer again. Our maps are colour coded with live traffic information and trailer status. You can quickly see which trailers are moving, stopped or parked for an excessive period of time.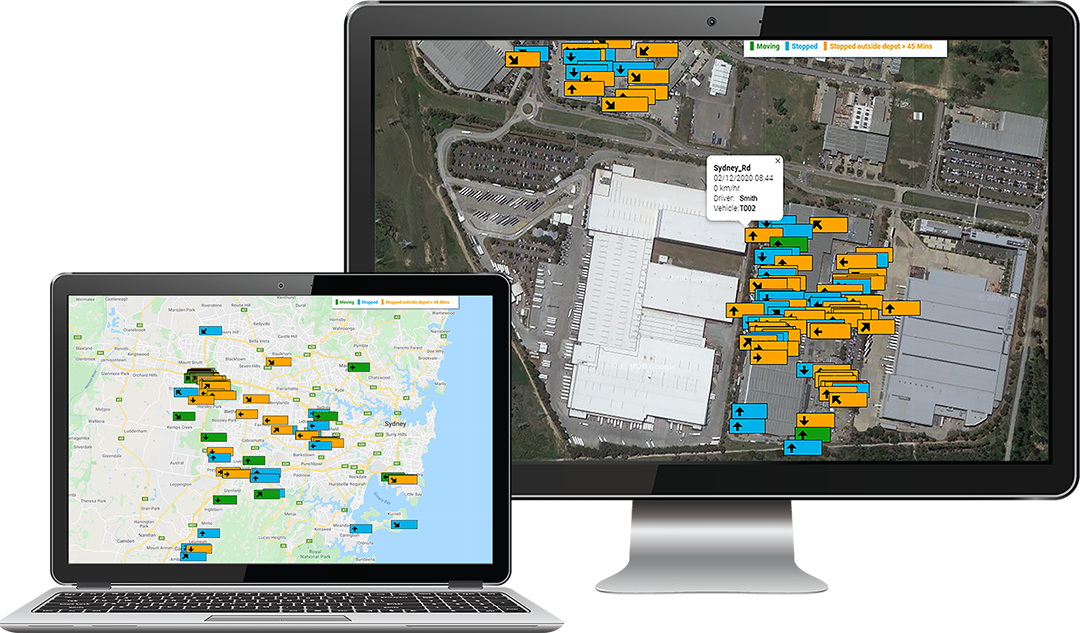 Improve Your Fleet Productivity And Utilisation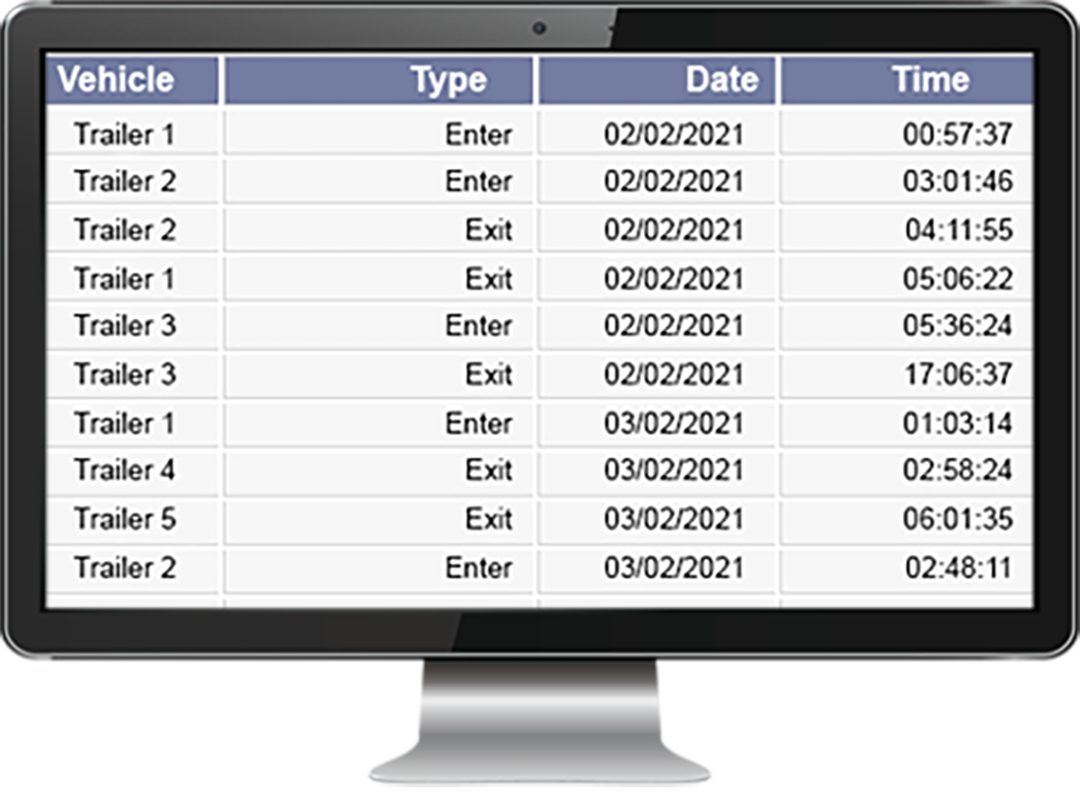 See excessive stop time at a glance
MyFleet's trailer tracker will tell you the exact time your trailers arrive and depart depots and customers sites. You will be alerted when a trailer stops for too long, allowing you to take quick action to drastically improve utilisation, reduce late deliveries and correctly charge for demurrage.
Your Fleet Odometer Readings
Collect trailer odometers automatically
The MyFleet Trailer Tracker has a built-in odometer, so you do not have to check hub meters ever again. A full fleet odometer report can be sent to you daily, weekly or monthly. If you have fleet maintenance software such as SAP or Oracle, the odometer readings can be imported directly. This will ensure servicing is correctly scheduled with little effort.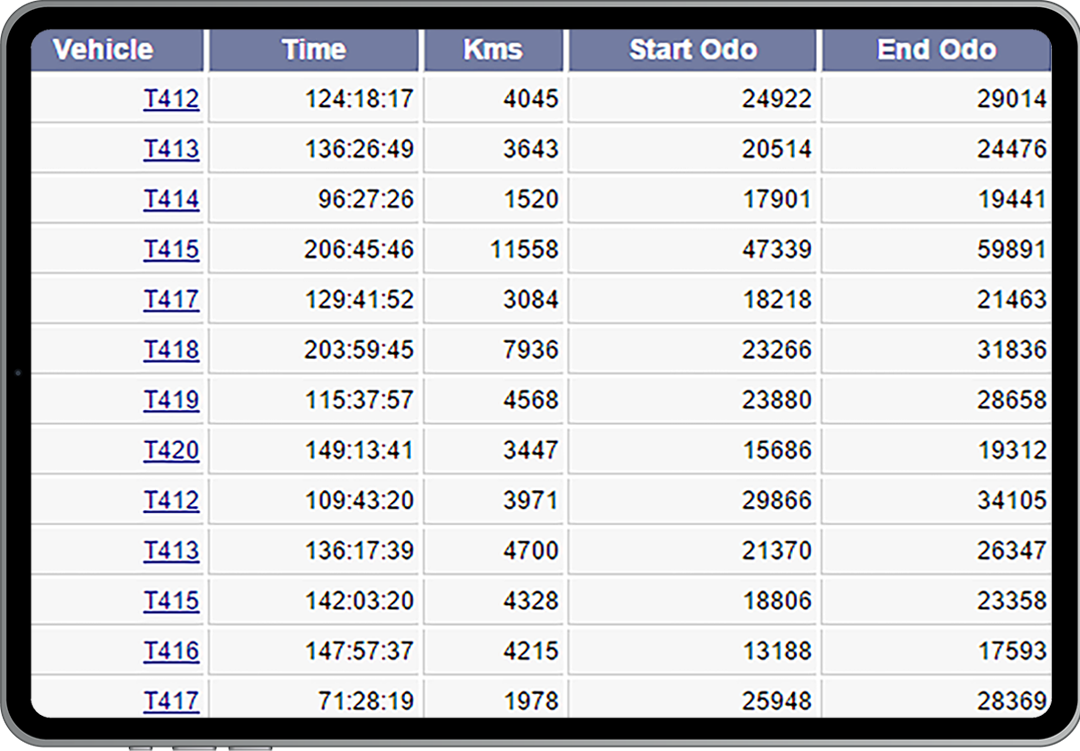 Identify Unused Trailers Piling Up In Sites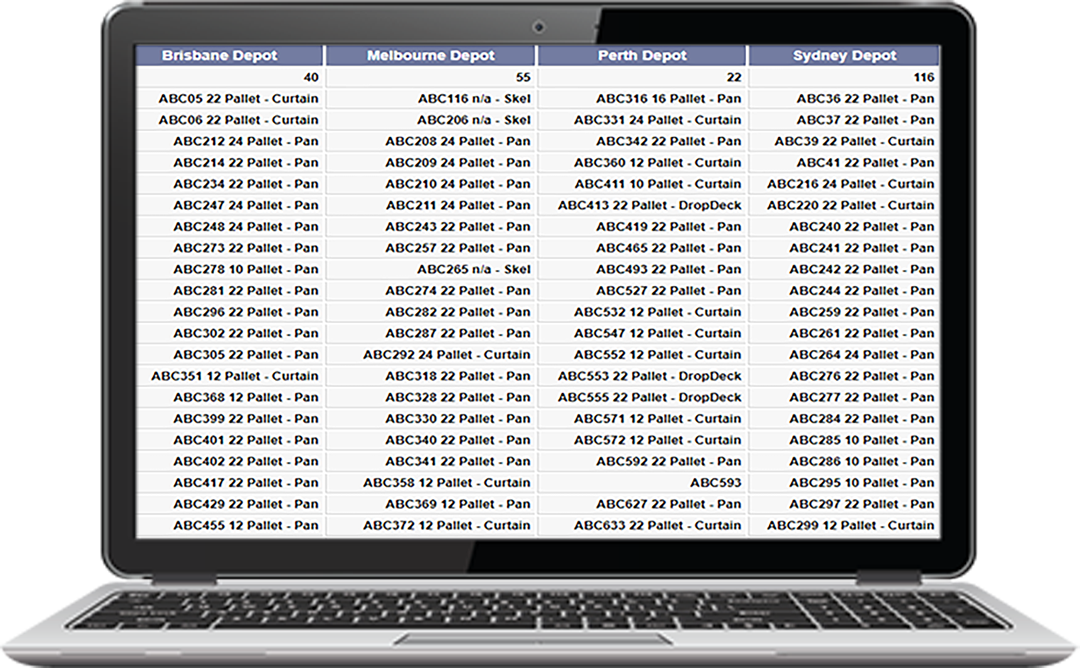 Prevent trailer hoarding
MyFleet can reduce the total number of trailers in your fleet by preventing particular depots hoarding too many trailers. The MyFleet dashboard includes a one-page report detailing how many trailers are parked at each depot. This live information lets you easily reallocate assets to where they are needed the most.
Safety and Compliance
Ensure your corporate brand is protected by monitoring safety and compliance while your trailers are being towed.
Prevent Speeding to protect you and your brand
The MyFleet Trailer Tracker will alert you of any speeding event. You will see the precise location of the speeding events on a map, the rate of decline, date, time and peak speed.
Monitor Subcontractors
MyFleet helps ensure safety out on the road by monitoring start and stop times, travel times, speed and route taken. You can ensure your subcontractors are taking appropriate breaks and following the correct route.
Ensure Freight Security
Know where your customers freight is at all times. With one click, you can see the exact location of each trailer. Be alerted if a trailer goes off course, enters an exclusion zone or stops for too long.
Easy system integration
MyFleet supports industry standard API's and transport management systems.
MyFleet will link the GPS data with your existing systems and software to ensure you are getting the most out of your tracking. This includes maintenance planning, route planning, invoicing, job management, consignment management and more.
When linked together, your existing backend systems can be updated automatically when a trailer arrives and departs, when a service is due or when a load is picked up or delivered. Our I.T team is local and can work with your business on providing complete access and integration of your fleet data.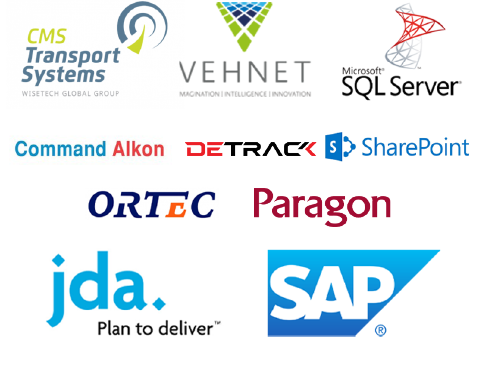 What Next? - Free Demonstration
Contact MyFleet today for a free demonstration on how Trailer Tracking can benefit your business.