How Can MyFleet
Help Manage My Drivers
MyFleet gives you the tools to manage your drivers.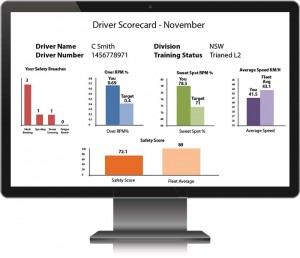 Watch Them Drive
See your how your drivers perform. With MyFleet you can see
Speeding and Driving Hour Breaches
How long they idle
How much fuel they use
How many deliveries they make
How long they spend on breaks
How many harsh braking start and stop events they have
Score Them
We score your drivers based on their performance and then rank them. You can easily see the best 10 drivers in each division each week as well as the worst 10. You can identify drivers that need training and drivers that are excelling. You can then see how performance changes over an entire business group and watch the operation of your fleet improve.
Help Them
We help your drivers succeed by giving them the MyFleet Driver Buddy application. It warns them of hazards, provides feedback on their driving style and reminds them to take their breaks. Driver feedback will help your staff identify issues and gives them the opportunity to improve.