How Can MyFleet
Make My Fleet Safer?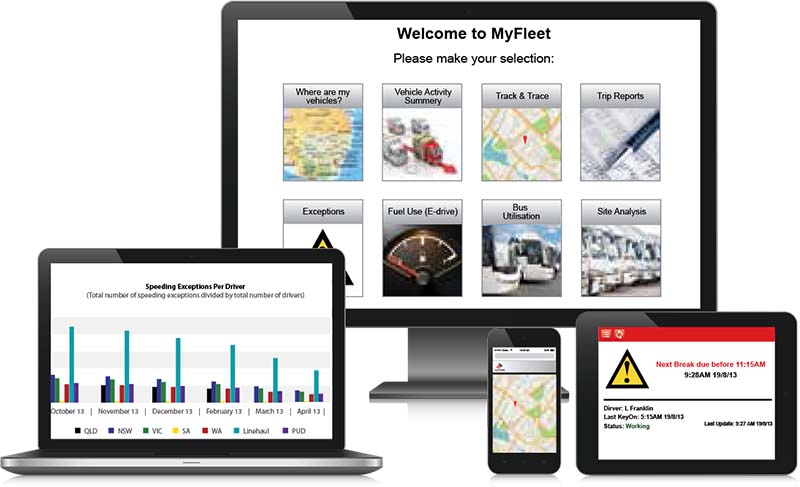 We will help you stop speeding. We will help your drivers know when to take their breaks.
COR compliance has never been easier.
Manage Speeding
Be informed the moment a driver speeds. See where speeding events occur and on which routes and score drivers and business groups based on their performance.
Manage Driving Hours
Complete and accurate electronic log books are kept for every driver, but any breach is automatically detected so you never need to look through log books again. We support both Basic and Advanced Hours and give your drivers and allocators tools to eliminate future breaches.
Implement Safe Driving Plans
The Driver Buddy application provides drivers with feedback in the cabin, implementing your safe driving plans – warning drivers of hazards, telling them when to take a break and providing feedback on their safe driving behaviour.
Comply With Chain Of Responsibility Legislation
MyFleet provides you with key Control Measures and the documentation required to be compliant with COR legislation.
Be covered
We have a complete safety solution. Be safe. It's easy.